Roberto Barilli

Condividi
Roberto Barilli
General Manager - Operations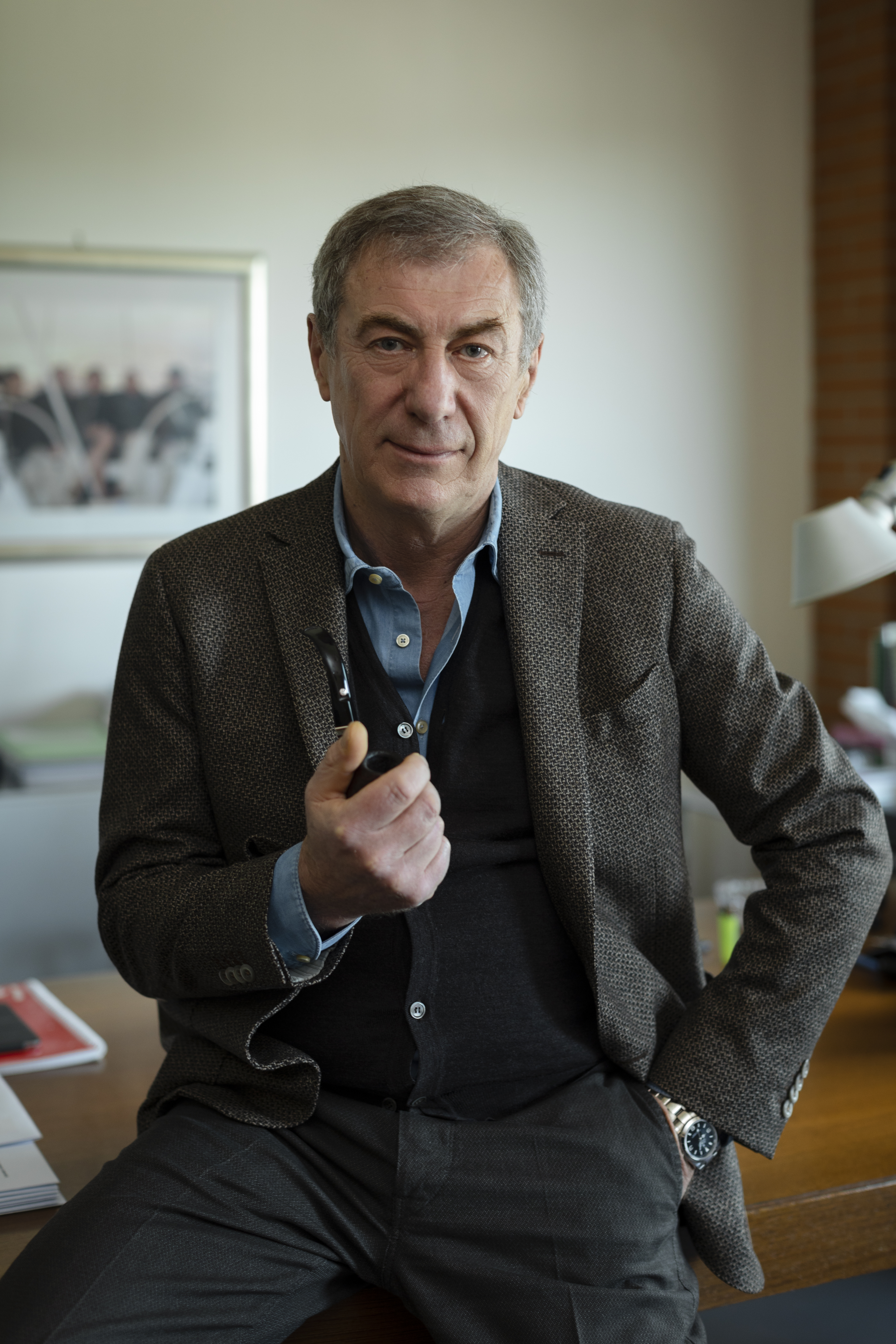 Roberto Barilli was born in Bologna in 1951. He has a degree in civil engineering, lives in Castel Maggiore (BO) and has two children.
He began his career in 1976 as an assistant to the Chair of Road Building at the University of Bologna's engineering faculty. In 1977, he joined Vianini S.p.A. in Rome as a hydraulic project engineer.
In 1979 he joined F. Fochi S.p.A. in Bologna. As a project engineer, he was in charge of building Enel's thermoelectric power station at Porto Tolle. He was then site manager for the decommissioning of Enel's nuclear power station at Garigliano.
From 1981 to 1984, Mr Barilli lived in Switzerland where, as site director, he was in charge of building the nuclear power station at Leibstadt. In 1985 and 1986, he was project manager for the construction of the thermoelectric power station in Aqaba, Jordan.
He was appointed head of the energy division at F. Fochi in 1987, becoming General Manager when the division was spun off and then Chief Executive Officer in 1991. Between 1990 and 1994, under his leadership F. Fochi Energia had an average annual turnover of 250 billion lire and 600 employees. It built more than 20 thermoelectric power stations in around a dozen different countries.
From 1995 to 1997, Mr Barilli was General Manager of the Emilia-Romagna region's Environment Department, in charge of regulation, legislation, finance and planning for environmental resources (water, air, waste and soil), soil protection (hydraulic and hydrogeological prevention), public works and civil protection across the entire region.
From 1997 to 2002, he was General Manager of Seabo S.p.A. , a multi-utility company in the Bologna area with 2,000 employees and a turnover of more than 600 billion lire.
From the birth of the Hera Group until 2005, he was General Manager responsible for Staff supervision. Specifically, he supervised the listing on the stock market, as well as the first important phases of regional aggregation (Ferrara and Modena).
Since the middle of 2005, as part of the Group's organisational and corporate restructuring, he has been General Manager of Operations at Hera S.p.A.
Since the beginning of 2013, as a result of the organisational changes made to the General Operations Department, he has also been responsible for the new Operational Departments: Energy, Water, Environmental Services, Technical Customer Management, Technology & Development and Large Plant Engineering.
Since 28 April 2014, following the definition of the new organisational structure of the Hera Group, he has covered the position of General Manager of Operations and is responsible for: Water, Energy Networks, Environmental Services, Technical Customer Management, the management of Company Fleets through the subsidiary Uniflotte S.r.l., and the Engineering Division.
The General Operations Department is responsible for coordinating and guaranteeing the achievement of Group targets for the distribution of gas and energy in the fields of Water Cycle, Environmental Services and Company Fleet management, identifying any required corrective actions in case of deviations from the targets. The company Inrete Distribuzione Energia S.p.A. - managing Gas and Electric Power distribution activities within the assigned territory, and HERAtech S.r.l. - managing activities regarding engineering services and technical services supplied to end customers within the assigned territory, also report to the General Operations Department.
The General Operations Department also manages relations with local authorities and regulators with regard to determining fees for water and environmental services, and manages Independent Business Manager tasks on a service basis in the Energy field and the preparation of the Annual and Multi-year Development Plans for all the relevant activities.
He is also currently the CEO of QTermo Srl, Chairman of HERAtech Srl and Chairman of Inrete Distribuzione Energia S.p.A.
LinkedIn profile not available
Page updated 9 August 2018
Seleziona il tuo comune
HeraAssetPublisherFilterComuneSelector
Related content