Our Approach to shared value

Condividi
In their well-known 2011 article in the Harvard Business Review, Porter and Kramer say that companies can create shared value through policies and practices that strengthen the company's competitiveness while meeting the needs of the communities in which they operate and the challenges facing society.
In 2016 we launched a process to define what "Creating Shared Value" represents for the Hera Group, on the basis of what Porter and Kramer had suggested and complemented it with the European Union's 2016 Communication on Corporate Social Responsibility.
Our business, by its very nature strongly integrated into the social and economic fabric of the local area, creates shared value when it generate operating margins and, at the same time, respond to the drivers of the 2030 Global Agenda on Sustainable Development. Such drivers are the ''calls to action'' aimed at change, necessary for the future of the planet, and incorporated in global, European, national and local policies.
For us, "Shared Value" therefore signifies the activities and projects that:
improve our environmental and social sustainability performance related mainly to the businesses we run (also, but not only, in relation to the laws and regulations of our industries);
generate operating margins by responding to the Global Agenda drivers.
That's the only way we can make a difference.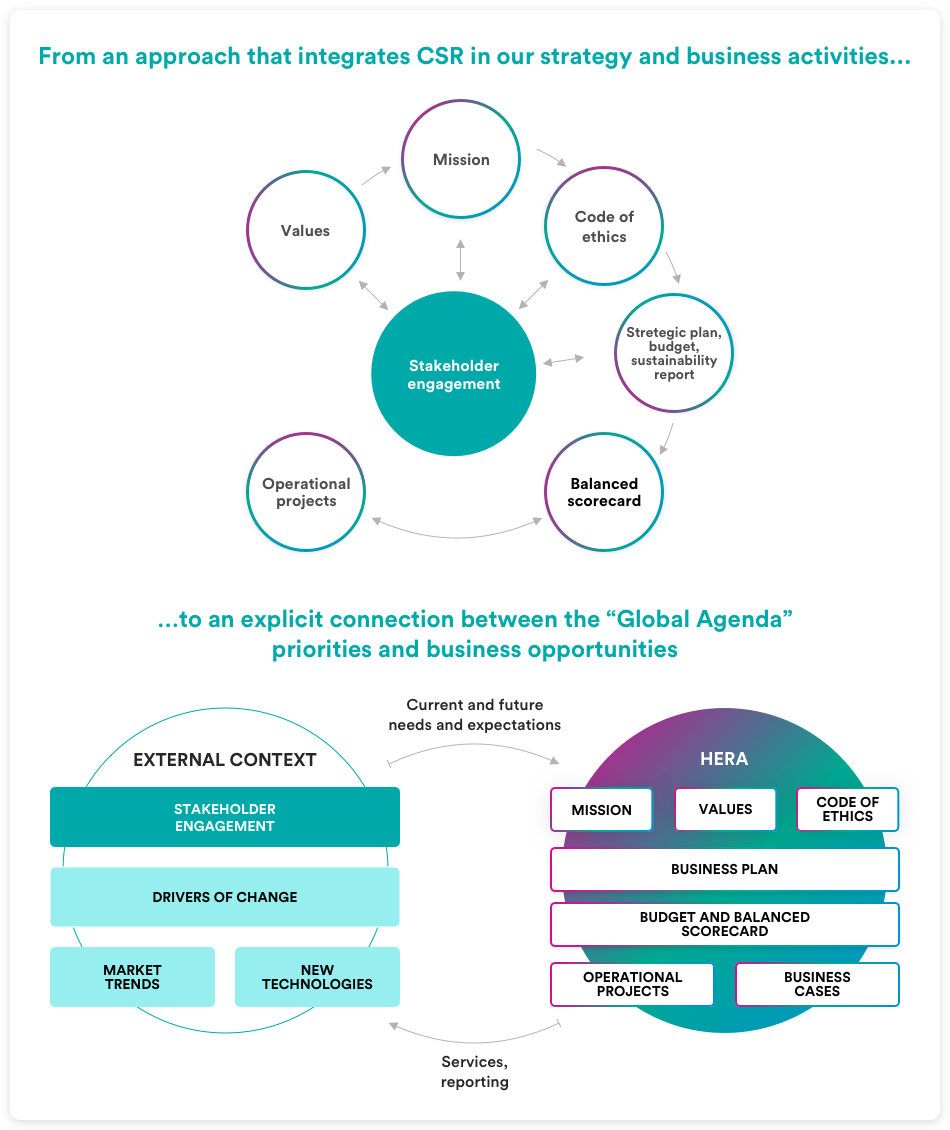 Page update 15 February 2021
Seleziona il tuo comune
HeraAssetPublisherFilterComuneSelector