Hera Overview - Hera Group

Condividi
Hera pursues a growth strategy based on a multi-utility model, concentrated on four main businesses: gas, electricity, water and waste management. This allows us to maintain a balanced portfolio that includes both regulated and free-market activities, and that provides the foundation on which to proceed along our path of continuous and constant growth.
These are the business areas and the national ranking: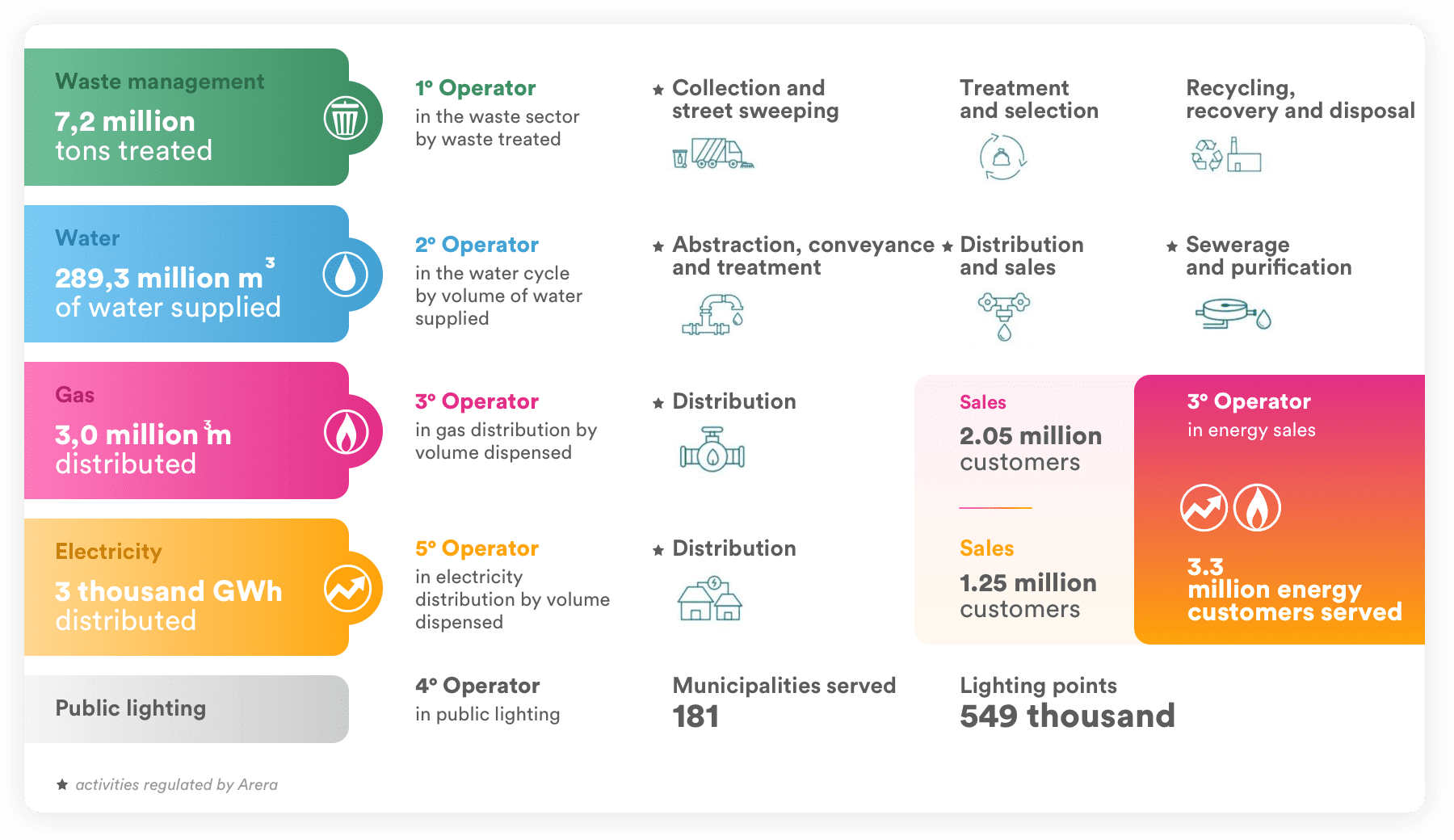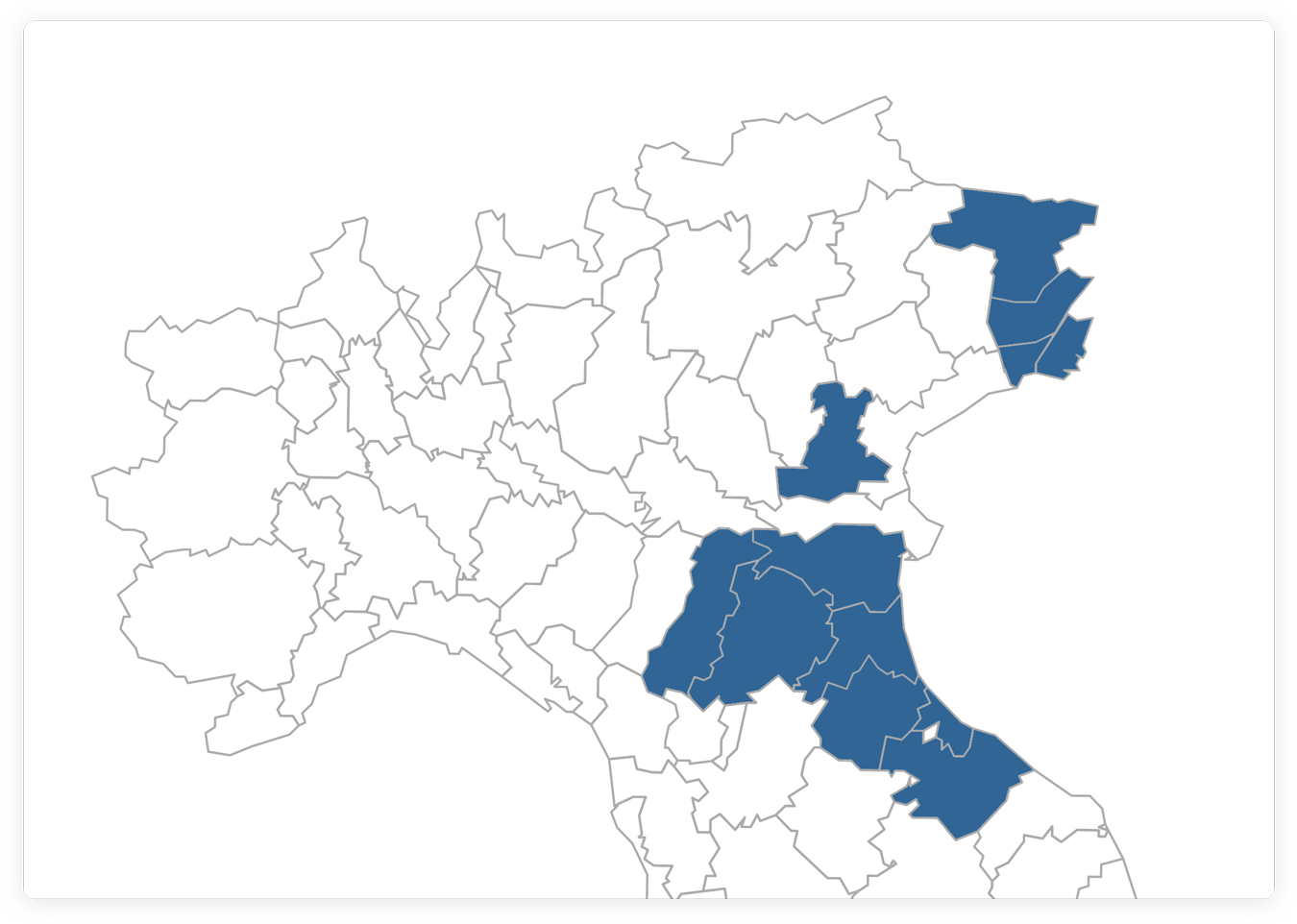 This multi-utility model has proven its effectiveness in pursuing growth both internally, through synergies and increased market shares, and through M&A transactions.
Born out of a merger between 11 multi-utilities, Hera has become the main aggregating figure in the sector. Thanks to approximately 40 M&A transactions carried out until present, it has expanded its presence in four regions in North-Eastern Italy, among the richest areas in the country.
Seleziona il tuo comune
HeraAssetPublisherFilterComuneSelector
Mergers have been completed with multi-utilities held by public bodies, through share swaps with non-dilutive multiples. The entrance of new "partners" among shareholders has increased the number of the latter, almost doubling the amount of ordinary shares (from 787 million in 2002 to roughly 1.5 billion).
Thanks to the synergies extracted from these mergers, they have always created value for shareholders, who have benefitted from a progressive and more than proportional increase in profits per share.
Hera's strong point in these mergers has always been its inclusive governance, which has favoured the entrance within the Group of public shareholders located in areas bordering those previously served.
Transactions involving acquisitions have mainly been carried out in free-market sectors (energy sales and waste management), following a rationale aimed at reinforcing the asset portfolio, and have been finalised with cash.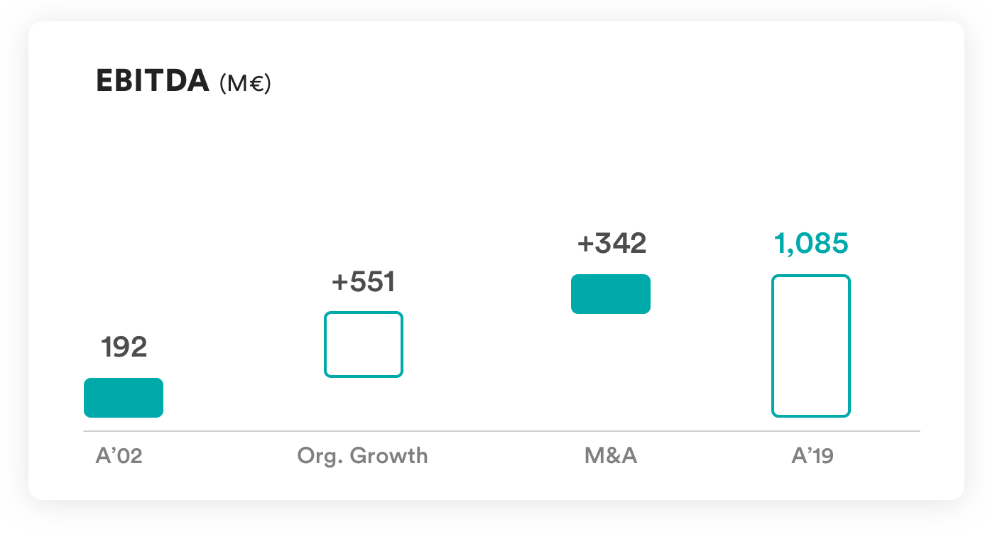 Making the most of economies of scale, broadening markets, boosting investments and evolving the management of activities towards increasingly sustainable and inclusive approaches: these are the drivers of the internal growth that represents the most important factor underlying growth in result.
Page update 17 February 2021
Seleziona il tuo comune
HeraAssetPublisherFilterComuneSelector