Risk profile and management

Condividi
Hera business has a very conservative risk profile being built up by primary utility services with an anti-cyclical demand. Furthermore:
51% of the results (Ebitda) relates to "regulated" activities (distribution of energy, water business and household waste collection)
49% of liberalised activities (sales and trading of energy, power generation, industrial waste treatments) where Hera highlights primary and defendable market positions.
Diversification and balanced mix of the business, high percentage of regulated activities, strong market position reduce possible negative effects caused by the unfavourable macro-economic scenario on Group's results.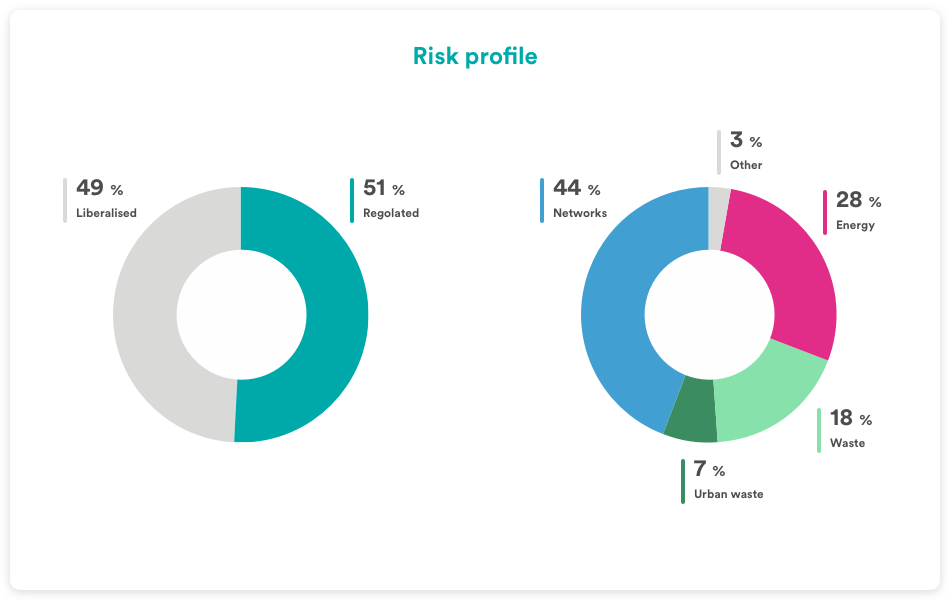 ---
The organisational structure adopted by the Hera Group allows it to manage the risk exposure involved in its businesses, while at the same time maintaining the effectiveness and profitability of management along the entire value chain.
The system of corporate governance adopted allows strategies to be oriented in a unitary and coherent way. The main managerial body that orients, monitors and provides information on risk management strategies is the Risk committee.
Alongside it, the Internal control and risk committee, made up of members of the BoD, in accordance with article seven of the Corporate governance code, is tasked with overseeing the operation of the internal control system, the efficiency of company operations, the reliability of financial information, as well as compliance with the law and regulations, and protection of company assets.
The approach towards defence from risks adopted by the Group is set out over three levels, defining an appropriate separation between:
the role of risk management, entrusted to the risk owners at the various levels of organisation;
the role of risk orientation and control, entrusted to the Risk committee, which turns to risk specialists who carry out second-level controls, meaning that their task is to define, apply and update methods in risk analysis and engage in control activities for the areas falling under their mandate (review challenge and control).
the role of evaluating the adequacy of risk management processes, i.e. the internal control and risk management system, assigned to the Internal Auditing Department.
To learn more: The architecture of risk governance
Seleziona il tuo comune
HeraAssetPublisherFilterComuneSelector
Related content