Andrea Ramonda

Condividi
Andrea Ramonda
Chief Executive Officer of HERAmbiente S.p.A.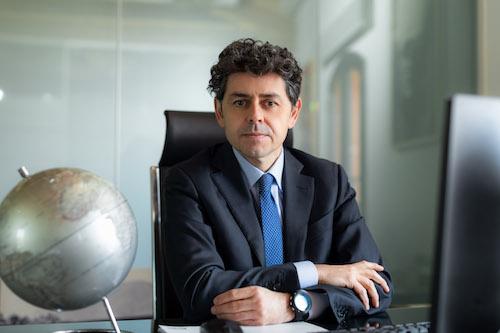 Born in Rivoli (TO) in 1973.
Since May 2017, he has been Chief Executive Officer of HERAmbiente S.p.A. with the responsibility of coordinating and managing activities relating to treatment plants, material and energy recovery and waste disposal, pursuing a strategy of sustainability and environmental protection and investing in technologies to ensure development and transparency.
From March 2013 he worked in HERAmbiente S.p.A. as Market Manager.
He joined the Hera Group in March 2012 and, in April 2012, he was appointed Business Development and Asset Upstream Manager, within the Group Development and Market Department.
He is a member of the Management Board of FISE ASSOAMBIENTE.
In 2011 he was Group Manager of Veolia Servizi Ambientali Tecnitalia S.p.A. and held other positions in subsidiaries and associates of the Group.
In 1999 he started his career in Cgea Onyx S.A. (Veolia Group at the Paris headquarters) as project manager; in 2002 he became Head of Business Development of Veolia Servizi Ambientali and in 2006 Development and Marketing Manager.
He holds a degree in Economics, a Postgraduate Diploma in Public Service Management from the University of Cergy Pontoise (Paris), a Master's degree in Principles of Local Finance HEC (Paris) and a Master's degree in Principles of Management and Organisation from the SDA Bocconi (Milan).

LinkedIn profile not available
Page updated 9 February 2021
Seleziona il tuo comune
HeraAssetPublisherFilterComuneSelector