Investments in innovative solutions increase the sustainability of smart cities.
For this reason, the Hera Group designed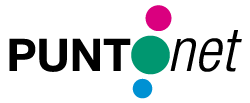 , a new interchange hub, where innovative technologies may be integrated to offer additional services to citizens.
PUNTOnet satisfies the various needs of urban space: safety, air quality, data transmission and power supply for electric mobility. The multifunction shelter is flanked by the innovative set of "Smart Waste" bins, which improves the quality of separate waste collection further.