Shareholding

Condividi
As at 30 September 2020 the Hera Group shareholding structure included 111 Municipalities of the reference territory which, together with the other public shareholders, hold a total of approximately 46.4% of the share capital. The shareholder base is characterized by the presence of numerous Municipalities, with a relatively low concentration of shares and a widespread private shareholding which holds 53.6% (floating).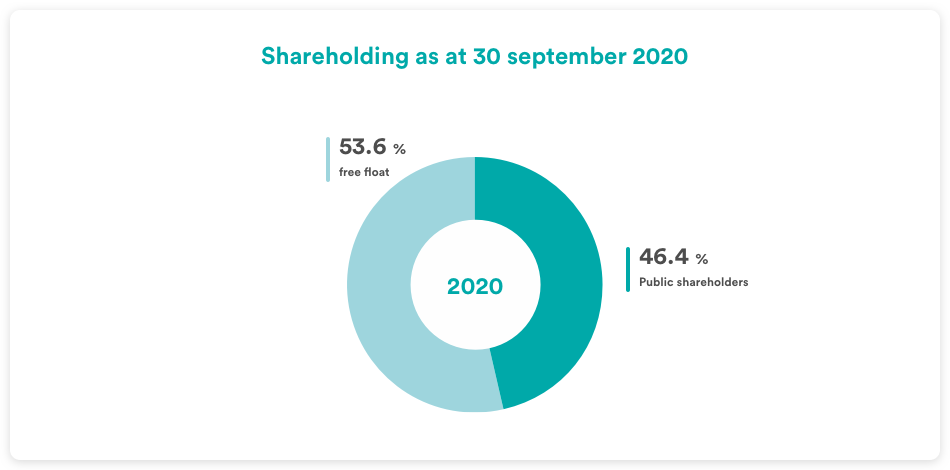 This diversified shareholder composition is due to its business model, which over the years has led the numerous companies progressively merged into the Hera Group to become shareholders, ultimately doubling the number of ordinary shares, from 787 million to 1,490 million at present.
Today, roughly 47% of the shares belong to over 100 municipalities, whose largest shareholder owns less that 10% of the total shares. The remaining 53% is floating, held by private investors, whether institutional, retail, bank foundations or companies.
Shareholders include investors with various nationalities, thanks among other things to the relations cultivated during road shows; this feature leads to further diversification, and even greater stability in the overall set of shareholders.
Page update 11 November 2020
Seleziona il tuo comune
HeraAssetPublisherFilterComuneSelector
Related content