Alessandro Aiello

Condividi
Alessandro Aiello
Sales Manager at Acantho S.p.A.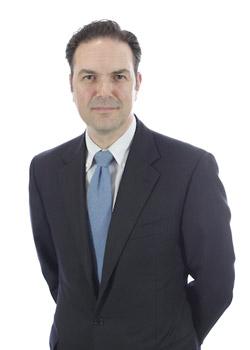 Born in Cuneo in 1973.
Since May 2012 he has been Sales Manager of Acantho and is responsible for developing the customer base for all business segments with the aim of maximising the share and the level of market penetration, of ensuring the achievement of sales objectives for all segments by periodically monitoring their performance and of managing agreements with TLC operators by identifying business opportunities in the Wholesale market.
In April 2001 he joined Acantho S.p.A., a Hera Group company that manages the design, construction, development, installation, maintenance, management and supply of public and private telecommunications networks and services, and has had appointments with increasing responsibilities: Project Manager, Head of Business Development, Head of Planning and Development, Head of Business Unit Top Corporate with responsibilities for managing the company's corporate customers.
He started his career in 1999 with Telecom Italia Lab, a company of the Telecom Italia Group engaged in the Strategic Planning of the Mobile Department, where he was mainly involved in the analysis and definition of models for strategic planning and management of mobile network functionalities.
He holds a degree in Computer Engineering and an Executive Master's degree in Business Administration from Bologna Business School.

LinkedIn profile
Page updated 9 February 2021
Seleziona il tuo comune
HeraAssetPublisherFilterComuneSelector