Stefano Venier

Condividi
Stefano Venier
Chief Executive Officer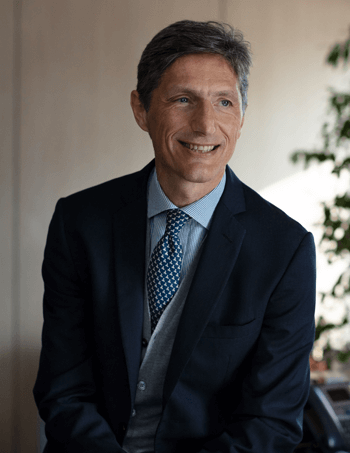 Born in Udine in 1963.
As from April 2014 Stefano Venier has been the CEO of Hera Group, whose capitalisation is today 5.8 billion EUR, with a turnover of 7.4 billion EUR and over 9,000 employees.
In July 2008 he covered the position of Development and Market Manager of the Hera Group and, from 2004 to 2008, he was Business Development and Strategic Planning Manager.
From 1996 to 2004 he was a senior manager of the managerial consulting services company called A.T. Kearney, dealing in particular with the Energy, Utilities and Telecommunications industries. In 2002, he became Vice President of Energy & Utilities.
From 1989 to 1996, he was employed by Eni – EniChem, in positions of increasing responsibility: Assistant Strategic Planning, Head of Market Analysis and, later, Head of Strategic Projects.
He started his career in 1987 with Electrolux, dealing with industrial automation.
Stefano Venier has a Degree in Information Sciences, with a Master's Degree in Energy Management awarded by E. Mattei High School. in Milan.
He is a member of the Board of Directors of the Trieste MIB Management School.

LinkedIn profile
Page updated 15 February 2021
Seleziona il tuo comune
HeraAssetPublisherFilterComuneSelector
Related content