Stefano Venier

Condividi
Chief Executive Officer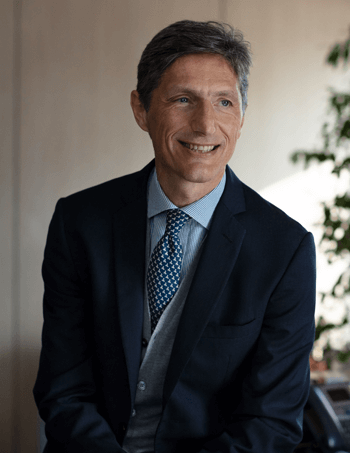 Stefano Venier was born in Udine in 1963.
He has been Hera Group's Chief Executive Officer since April 2014. Today, the Group has a capitalisation of Euro 5.8 billion, a turnover of Euro 7.4 billion and over 9,000 employees.
In July 2008, he was appointed Director of Hera Group's Development and Marketing Department which, in line with the Group's organisational changes, was in charge of Planning and Control and of Energy Risk Analysis and Control activities, as well as of the Business Development and Upstream Assets Department and of the Strategic Planning and Regulatory Affairs Department.
Between 2004 and 2008, he was Hera Group's Business Development and Strategic Planning Director and, from 1 January 2009, the Group's interim Director of the Department, currently named "Business Development and Investees Department".
In 1996, he joined the management consulting firm A.T. Kearney, where he focused on the Energy, Utilities and Telecoms sectors. In 2002, he was appointed Vice President Energy & Utilities.
As a consultant, he worked on projects involving strategic planning, M&A, rationalisation and optimisation of operations/services, and the launching of new activities, in line with the gradual liberalisation and corporate fragmentation that was taking place in the sector. The leading utility companies for which he worked include Enel, Edison, Terna and a number of international operators. He also spent extended periods working for Wind and Fiat.
Between 1989 and 1996 he worked at Eni - Enichem, covering increasingly important roles: Strategic Planning Assistant, Head of Market Analysis and then Head of Strategic Projects. His duties included enhancing the company's presence in Eastern Europe, developing production Joint Ventures in Asia, streamlining the company's portfolio through mergers and acquisitions, and developing strategic plans for the Group.
He began his career in May 1987 at Zanussi as an assistant to the head of production planning control in the Laundry Department, where he dealt with industrial automation and with the design for the construction of Europe's leading automated factory.
He graduated with a degree in Computer Science and a Master in Energy Management from Scuola Superiore E. Mattei (Milan).
LinkedIn profile
Page updated 15 February 2021
Seleziona il tuo comune
HeraAssetPublisherFilterComuneSelector