Danilo Manfredi

Condividi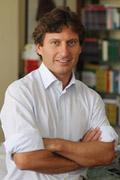 Danilo Manfredi was born in Forlì (FC) on 10 September 1969.
He has been an independent director of Hera Spa since 2014, where he also held the position of member of the Control and Risks Committee until 2017.
He is a lawyer specialising in Business Law, Civil Law, Banking Law, Bankruptcy Law, Real Estate, M&A, Contracts, Debt Collection, and Due Diligence. He has been registered with the Register of Lawyers of the Province of Ravenna since 1996.
He has been a partner lawyer in the S.T.P. Law Firm of Ravenna since 2004.
In April 2014, he was appointed independent director of Hera Spa.
He also holds positions in the governing bodies of Hera Group companies.
Over the years, he has participated in many training activities and workshops. Among these, of particular interest are the training courses organised by the Ravenna Register of Lawyers and dealing with key issues, such as: corporate arbitration, works and service contracts, computer crimes, business distress, service concessions and in-house providing models, compound interest and usury in banking relations.
He attended a short Master in banking law in 2019.
He graduated with a degree in Law from Bologna University.
Profilo LinkedIn
Page updated 15 February 2021
Seleziona il tuo comune
HeraAssetPublisherFilterComuneSelector
Related content