Your separate waste collection sustains the GREEN ECONOMY

Condividi
Properly separating waste yields environmental benefits, but also economic ones!
Separate waste collection, in fact, helps the "green economy" sector that recovers and recycles waste.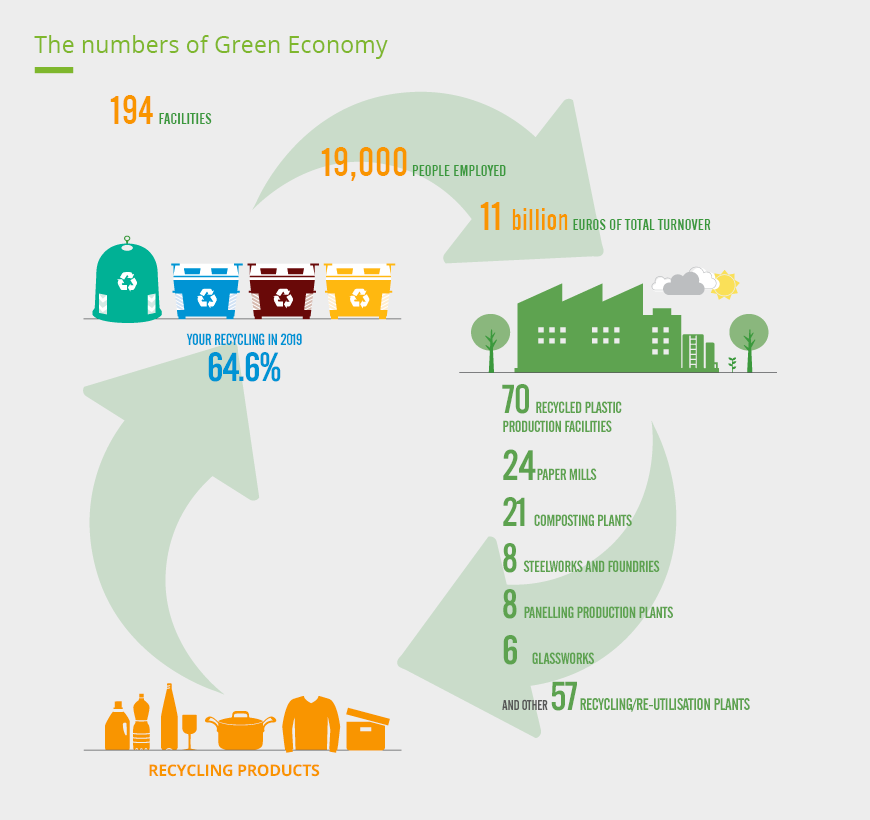 The 194 facilities that belong to the recovery circular economy (of which 164 are recycling facilities) are managed by 180 companies that employ a total of more than 19,000 people and generate a total turnover of more than Euro 11 billion.
There are 45 companies and 52 recovery plants in Hera's service area.
Seleziona il tuo comune
HeraAssetPublisherFilterComuneSelector