Competences and other assignments of Hera's independent auditors

Condividi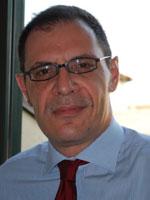 Mauro Di Bartolomeo Partner in charge of audits
Born in Teramo in 1965.
Degree in Business Economics from University L. Bocconi of Milan; enrolled in the Register of Auditors.
He was a lecturer in International Accounting Standards at Alma Mater Studiorum University of Bologna (School of Economics, Management and Statistics), Forlì campus, and a member of the Assirevi [Italian Association of Audit Firms] Committee for Small and Medium Enterprises.
He began working as an auditor in 1991. He became a partner at Deloitte & Touche S.p.A . in 2005, and he is currently head of Risk Management for the Northeast Region (Tuscany, Emilia Romagna and Veneto).
Other engagements
He has gained significant auditing and professional experience in listed companies (IMA, Ferretti Yachts, Panariagroup, FMR Art'è, Olidata), in subsidiary companies of listed companies (Ferrari, Maserati), and in companies working in the Energy industry (GALA, Gas Rimini Group, Spigas, Bluenergy, Emmecidue).
He has been the partner in charge of the HERA S.p.A. audit engagement since April 2015.
Page updated 12 November 2015
Seleziona il tuo comune
HeraAssetPublisherFilterComuneSelector