Giorgia Gagliardi

Condividi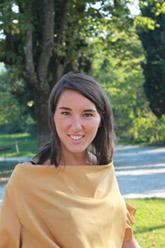 Born in Lugo (Ravenna) on 3 May 1982
Professional experience
April 2014 – ongoing. Hera Group, member of the Board of Directors; Hera Servizi Energia, member of the Board of Directors: Hera Luce, member of the Board of Directors
July 2007 – ongoing. Cooperativa Muratori e Cementisti C.M.C., Ravenna, Foreign Contract Assistance Service. Assistance in the organisational units of the foreign branch for all legal and contractual aspects of the Cooperative's international activities (mainly regulatory systems in foreign law), including:
the bidding and pre-contractual development phase;
managing contractual partnership relations (concerning in particular companies and groups of businesses governed by community regulations of foreign legal standards);
defining articles of association and corporate agreements;
managing contracts with commissioning bodies, subcontractors, suppliers and purchasers;
interpreting and applying regulations defined by international institutions and financial organisations (ICE, FIDIC, World Bank, International Monetary Fund, ADB);
managing judicial and extrajudicial litigation.
Contracts overseen by her include major infrastructures in Algeria (port, highway, dam, purification plant), Bulgaria (highway), Egypt (road tunnel), India (water pipeline), Laos (hydroelectric plant), Lebanon (water pipeline) and Singapore (metropolitan lots), in addition to managing international arbitrations in Algeria and Singapore.
Education and training
March 2007. Master's in Local and International Cooperation and Development, University of Bologna. Final grade: 110/110.
February 2005. Degree in International and Diplomatic Sciences, University of Bologna. Final grade: 104/110. [International economy and law, Comparative law, EU law, Macroeconomics, Microeconomics, Political science, International relations, English, German]
July-December 2003. Erasmus program at Agder University College, Kristiansand, Norway. Exams taken in English.
July 2001. High School Diploma, "G. Ricci Curbastro" Lyceum, major in science.
April 2000. "Euroschool: commitment towards the construction of Europe" project at the European Parliament, Strasbourg, France.
Languages spoken
English, French: excellent knowledge.
[March 2001. External certificate at the University of Cambridge, Local Examinations Syndicate ]
German and Spanish: good knowledge.
[April 2001. External certificate (Zertificat Deutsch) at the Goethe Institut]
Norwegian
Public offices held
2009-2014. Vice-Mayor of the Municipality of Fusignano (Ravenna), responsible for the Environment, Energy Policies, Communication and Youth Policies.
2006-2011. Provincial council member, Province of Ravenna
2004-2009. Town council member, Municipality of Fusignano (Ravenna)
LinkedIn profile not available
Seleziona il tuo comune
HeraAssetPublisherFilterComuneSelector
Related content