Meeting people's needs. Supporting families in economic difficulty

Condividi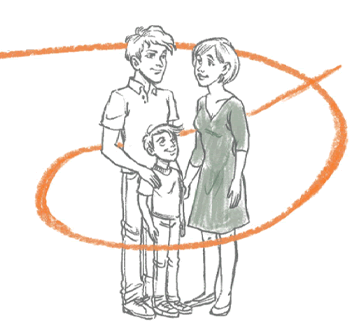 Many initiatives are in place to support customers and families facing economic or physical distress, temporary difficulties, or extraordinary events. During the recent health emergency, additional measures have been activated.
Energy services: over Euro 8 million in social bonuses
The 77,628 gas and electricity social bonuses granted to Hera customers in 2019 had a total value of about Euro 7.9 million. This resulted in customer savings ranging from Euro 125 to 184 for the electricity bonus for economically disadvantaged families, from Euro 193 to 692 for electricity bonus for physically disadvantaged families, and from Euro 32 to 273 for the gas bonus. Such savings amount to 18% of the annual electricity bill and 10% of the gas bill.
To complement the social bonuses already planned by the Regulatory Authority, in 2010 Hera has set up additional voluntary measures such as the district heating bonus. About Euro 145 thousand were paid for 1,000 requests, with per-customer savings between Euro 136 and 187.
Water service
As for water service, Resolution ARERA 897/2017 of 21 December 2017 established a water supply social bonus for residential users facing social and economic hardship, starting 1 January 2018. Eligible families are those with a maximum of three dependent children and an Isee indicator not exceeding Euro 8,107.50, or larger families with a maximum Isee indicator of Euro 20,000. The application for water supply compensation must be submitted together with the applications for the electric and/or gas social bonuses and will be valid for 12 months. The applications can be renewed within the month prior to the expiry of the benefit. In Hera Spa's service territories, in 2019 the first payments of water supply social bonuses have been started for over 33 thousand users, for a total amount of Euro 3.1 million (including Euro 1.2 million for the additional bonus provided by Atersir).
Hera's water leakage fund provides coverage in the event of hidden leaks downstream from the water meter. By subscribing a voluntary annual payment of Euro 15, reimbursements of up to Euro 10 thousand can be obtained on volumes that exceed the client's normal average consumption by 80%.
Leakage fund (2015-19)
Over 65 thousand private and business users have been reimbursed since the establishment of the fund
Over Euro 90 million reimbursed in total
2019 average reimbursement amounted to Euro 1,458
Waste management services
As for waste management services, subjects in conditions of serious social and welfare distress may be totally or partially exempt from the payment of the TARI or the quantity-based charge. Municipalities oversee allocating funds for these discounts, based on the applicants' income. In some areas of the Emilia-Romagna region, discounts for families with a single disabled member or with more than 60% permanent disability are available as well.
Paying bills in instalments: Euro 128 million
Should customers face financial hardship, they can - if past bills have been regularly paid - pay their bills in instalments (splitting bills into three instalments, extendable to six or up to nine if social services are involved). In 2019, over 220 thousand bills have been paid in instalments, for a total amount of over Euro 128 million (about 5,800 of which have been dedicated to business customers, for a total value of Euro 36.1 million). From a regional point of view, more than 215,237 bills were paid in instalments in Emilia-Romagna (+3% compared to last year), 3,183 in Triveneto (+1% compared to last year) and 2,520 in Marche (+27% compared to last year), for a value of about Euro 122 million in Emilia-Romagna, about Euro 5 million in Triveneto and about Euro 1.2 million in Marche. Clients that applied for the instalment of at least one bill during 2019 were equal to 6.5% of the total clients (6.5% of domestic clients and 2.7% of business clients).
In 83 municipalities, protocols have been agreed with local authorities to prevent utility services disconnections. Protocols management achieved positive results in 2019, with eligible customers avoiding 60% of potential disconnections.
For further information on how to obtain facilitations, please refer to SOStegno Hera handbook available at website /assistenza/casa/sos_sostegno_hera.
Seleziona il tuo comune
HeraAssetPublisherFilterComuneSelector